Applications
Bypass the lock to watch youtube on any windows pc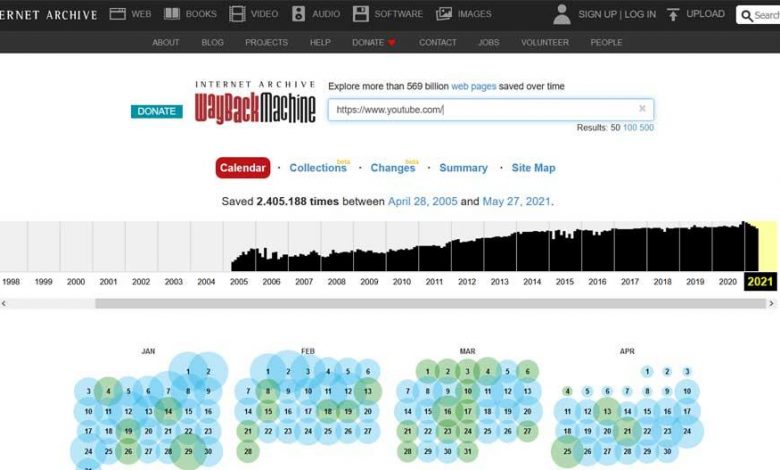 When we are at home in front of our own PC, as a general rule we can access any website without any problem, without restrictions. But at work or on third-party PCs, this is not always the case, we can find certain website blocks. This is the case with YouTube, one of the most common blocks especially in the business field.
System administrators of an office or local network have the ability to block access to certain pages that are considered as not allowed. This includes in some cases social networks, adult websites, streaming video, etc.
Why is YouTube crashing on some computers
The reason for these movements is clear, to prevent workers from wasting time or being distracted, here what counts is productivity. Something similar happens on certain occasions when you want to avoid high bandwidth consumption, or the display of certain specific content. Be that as it may, the truth is that the popular streaming video portal, YouTube, is one of the main victims. It is not necessary to explain the reason for this, as it is one of the largest sources of entertainment on the Internet .
Many of you, most of you, already know first-hand that the aforementioned website is one of the most important in the world, or the most important, related to free streaming video. Here we can find all kinds of content that also does not stop growing with each passing minute. The reason for this is obvious, and it is that, complying with certain rules, any of us can upload our own videos and share them with the rest of the world.
Therefore, at this point, we could ask ourselves what happens if YouTube is blocked but we want to access the web. Well, at this point we will tell you that there are several methods to unblock a blocked YouTube on your PC. Also these are very simple and will not take us long. But yes, maybe not all of them are 100% effective on all computers or networks. Some method may not work for you and you may have to try different ones, depending on the types of blocking .
Methods to unblock YouTube
That is precisely what we want to talk about in these same lines, about the different ways you can use when unblocking YouTube on a PC. We have already commented that as a general rule this is something that can be carried out in a simple way, another thing is the consequences of if we are caught. And it is that probably your boss at work, if YouTube has blocked you, it does not make him particularly funny that you skip the restrictions.
With everything and with this, below we will talk about the most common methods to achieve this unlocking. Of course, as we mentioned, not all of them are 100% effective nor do they work on all computers.
Unblock YouTube with a VPN
In these cases we can always use a VPN or Virtual Private Network. And it is that these networks what they achieve is to a large extent hide our browsing on the Internet. Normally your traffic goes from the PC to the Internet provider, but with a VPN from here it goes to the contracted server. From there it comes out encrypted, so the Internet provider does not know where we are accessing. That is, the IP address with which we move is that of the VPN server, so we already have access to YouTube without any problem.
There are many services and platforms of this type, both paid and free, such as OperVPN, which you can access from here . Likewise, Windows has its own VPN that we can use without installing anything additionally.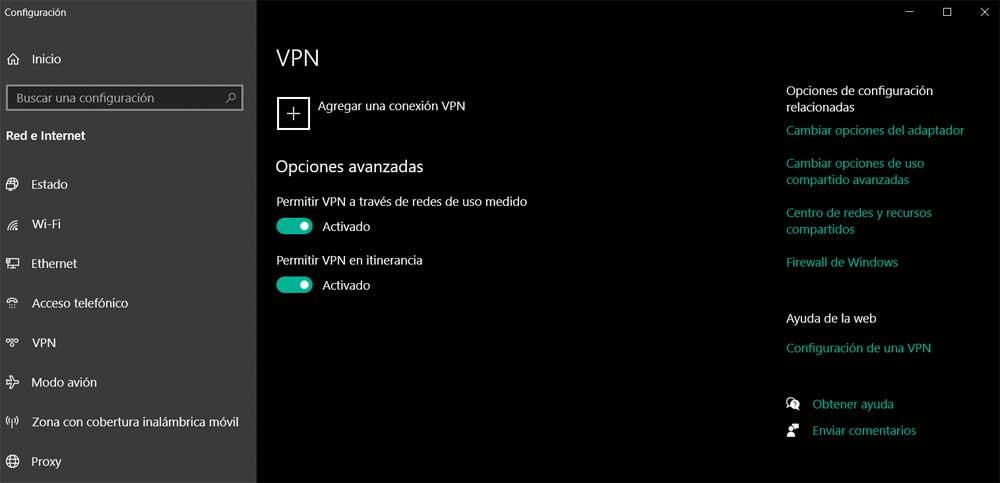 With Google translator
The first thing to know is that this is a method that does not always have the desired effect, but testing it does not take us more than a few seconds. Therefore, it is also an excellent, very simple alternative to bypass YouTube blocking. The first thing we must do to do this is, from the browser, go to the Google translator website, that is, to this link .
Next, in the window that appears, we write the address of the blocked website, in this case that of the video portal, in the text box on the left. We select a different language in the box on the right, and then a link to it will appear directly, in which we click.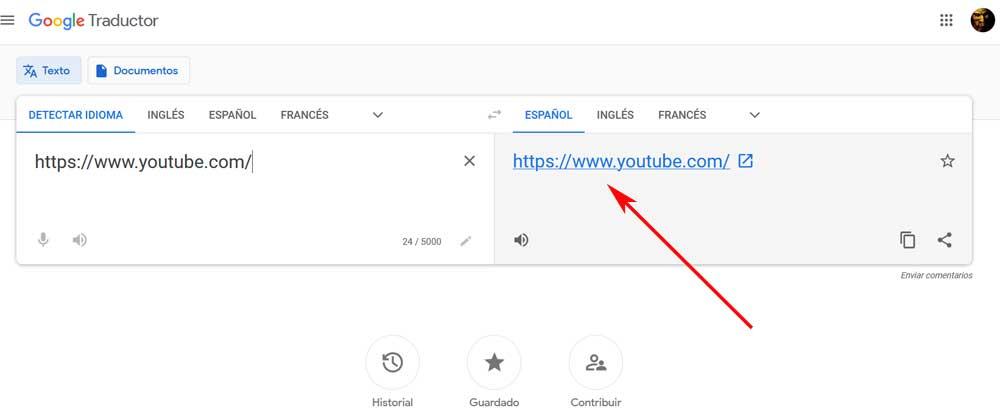 Use the web version of the site
On the other hand, we can use a trick that could help us when unblocking many popular websites, not only the one that concerns us here. We tell you this because many websites such as Facebook or YouTube itself have mobile versions that we can also access from the desktop PC. For this we only have to write the letter m between the www. And the address with the name of the site.
Keep in mind that many blocking services do not take mobile versions of blocked websites into account, making this a great solution.
From Wayback Machine
For those of you who don't know, there is a platform called the Wayback Machine that allows us to browse past versions of websites. This is because it has been storing those old versions of websites for years so that we can use them later, without actually having to visit them. Therefore, as you can imagine, this will not be very useful to see the latest from the video portal, but it will be useful to move around the site even if it is blocked.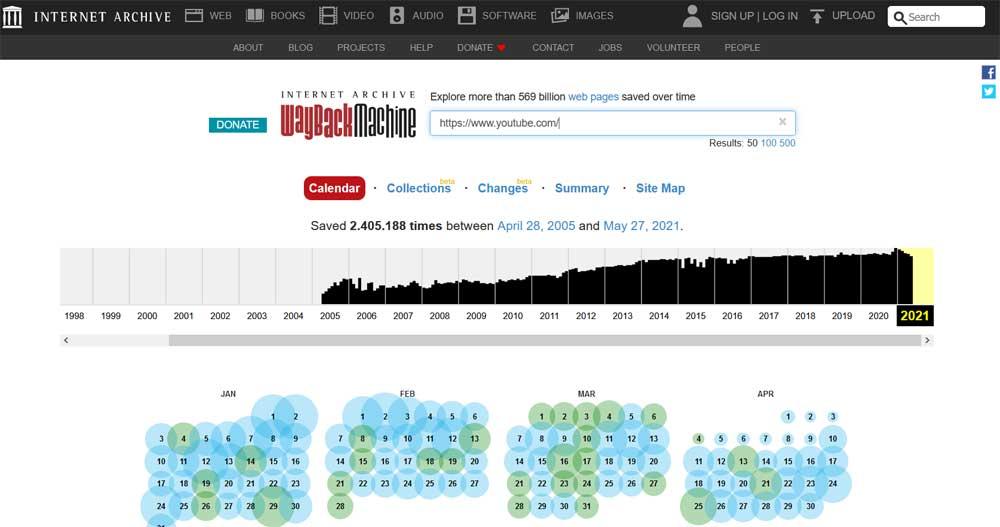 So from the browser we go to the following link . Here we just have to type the YouTube address in the field located near the top of the page and select a day from the calendar.
Install Tor Browser
Here the first thing to know is that for many users around the world, the Tor network is the private network par excellence. This is due, how could it be otherwise, to the anonymity on the Internet provided by its internal mode of operation. Well, once we know this, it is also worth knowing that it has its own private browser, Tor Browser .
We tell you all this because if we find that we cannot access YouTube using our usual browser because it is blocked, we can try it with Tor Browser. This is a program that we can download from this link .
Use a web proxy to unblock YouTube
First of all we will tell you that a web proxy is a service that acts as an intermediary between the PC and Internet services. Thus, when the address of a website is entered in the browser, the request is sent to the proxy that makes the request to the server where the site is hosted, returning the result. This means that the proxy makes the intermediate connection, so it can be used to bypass the blockade. As with VPNs, there are many proposals of this type, like the one we find in this link .