Applications
Best free word processors to avoid paying for word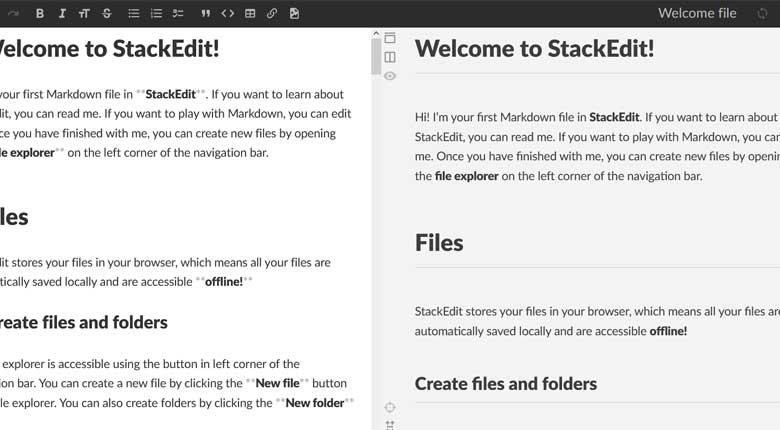 Word is Microsoft's word processor, one of the main programs that make up the MS Office suite. This is the most widely used word processor, the most compatible and, surely, the most complete that we can find. But it has two quite serious drawbacks: the first is that it is only compatible with Windows (and macOS, although a different version), and the second is that it is paid. And not exactly cheap. Therefore, users who run into any of these drawbacks can choose either to go through the hoop and adapt to these limitations, or choose an alternative to Word with which to work more comfortably.
Today we can find a large number of alternative tools to Word capable of adapting to our needs, whether they are hardware or operating system or economic. These alternatives will offer us practically the same features and benefits as Word, but we can make use of them completely free of charge. And most of them we can even use them independent of our operating system.
The best free alternatives to Word
If we need to use a solvent word processor, but we do not want to pay for Microsoft's tool, we can use various free applications that achieve similar results.
LibreOffice Writer
LibreOffice is the best alternative to Office that we can find today. Writer is the word processor that LibreOffice offers us to replace Word. This office suite is completely free, open source and compatible with Windows, macOS and Linux.
Writer offers us a powerful word processor full of options and features to customize the text we write. It has a large number of templates that allow us to save work, a very comfortable system for adding images to documents and a powerful spelling checker, although not as powerful as Word.
Of course, we must bear in mind that this word processor is not perfect, and it has some limitations. For example, the interface looks a bit old compared to Office 2019, and it lacks real-time collaboration and cloud integration features. Despite this, it is an excellent word processor that we must take into account if we want an alternative to Word.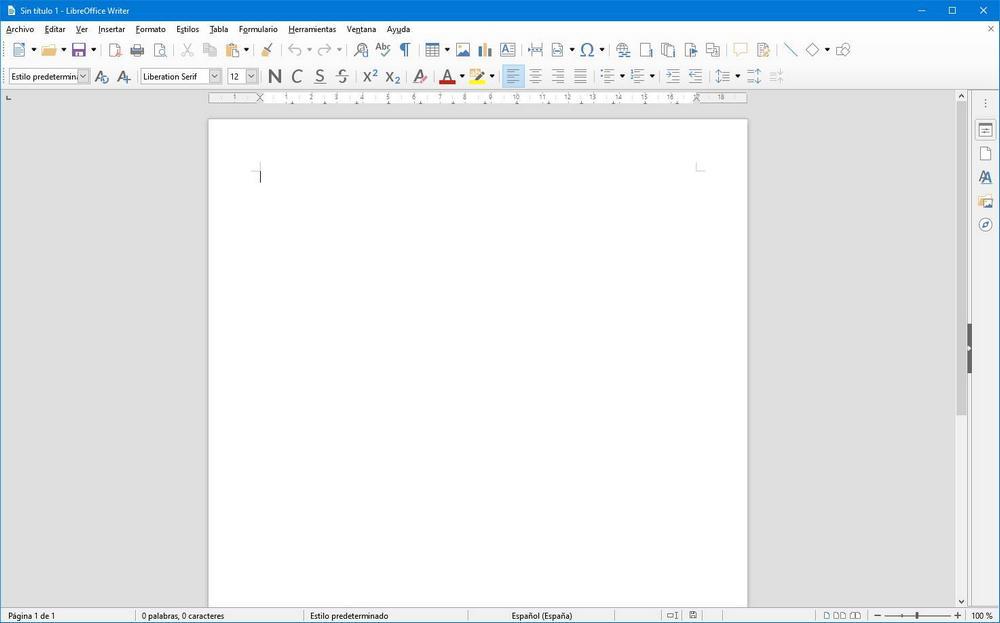 We can download LibreOffice from the following link .
Apache OpenOffice Writer
OpenOffice was born as an independent and totally free alternative to Microsoft Office, developed and maintained by the community. However, Oracle decided to take over the project at the stroke of a checkbook, something that the community did not like, who cloned the code and began to develop what we know today as LibreOffice. And in the end it was LibreOffice, and not Oracle OpenOffice (currently in the hands of Apache) that has triumphed.
Despite this, OpenOffice continues with an active development and, although if we could choose, we would always choose LibreOffice, this office suite also allows us to replace Microsoft Word with a powerful word processor.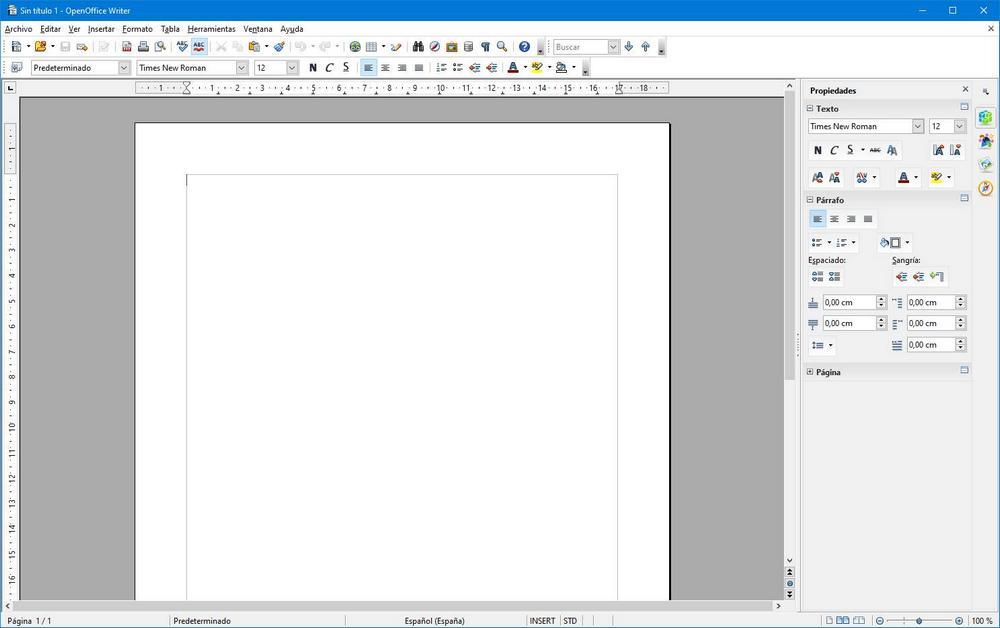 We can download OpenOffice from the following link .
WPS Office
Beyond LibreOffice and OpenOffice, another interesting word processor to replace Word is WPS. Like the other office suites, this one has a word processor, a spreadsheet and a tool to create slides.
WPS Writer is the word processor for this office suite. This is characterized by offering a modern interface, quite similar to that of Word, and excellent compatibility with all types of formats, even with Word's own formats and with PDF. It has a great variety of tools that will help us to better draft our documents and a great variety of extras of all kinds that will allow us to be even more productive.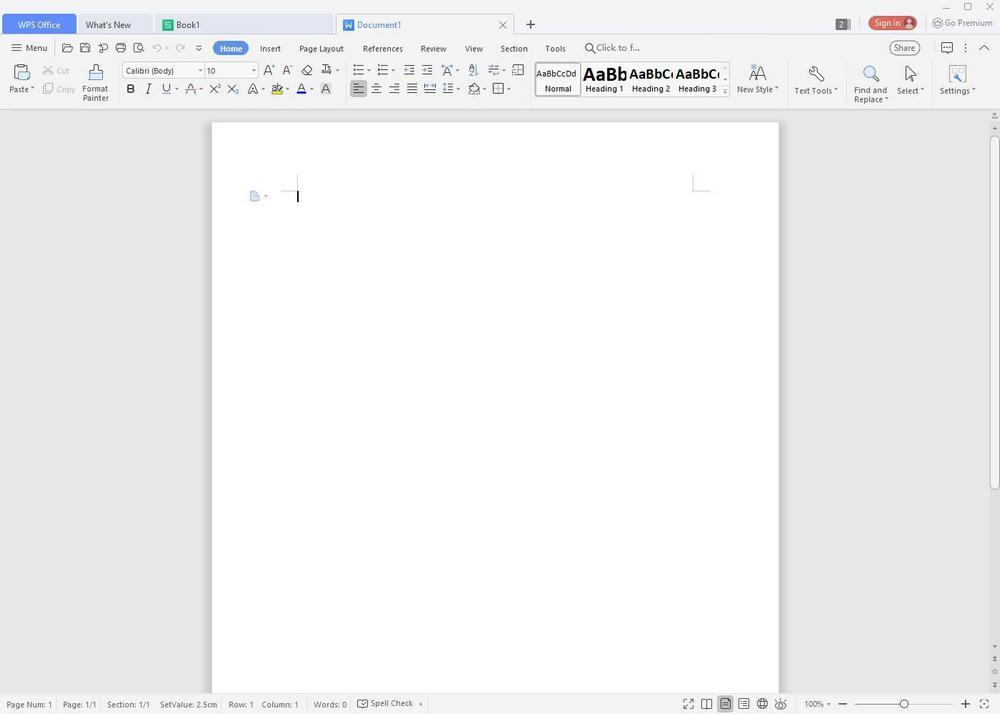 We can download this office suite from the following link . This suite is free to use, although some of its features (advanced and business) require a subscription.
AbiWord
It is not the prettiest. Not the most complete. But without a doubt AbiWord is one of the most veteran word processors, totally free and open source, which has been with us since 1998. And with more than 20 years of life, it continues to receive updates.
This is one of the simplest and lightest word processors that we can find. It is compatible with all types of formats and documents, including Word docx and LibreOffice odt, as well as having a complete plugin engine that allows us to add functions to the word processor, such as, for example, a search system within from Wikipedia.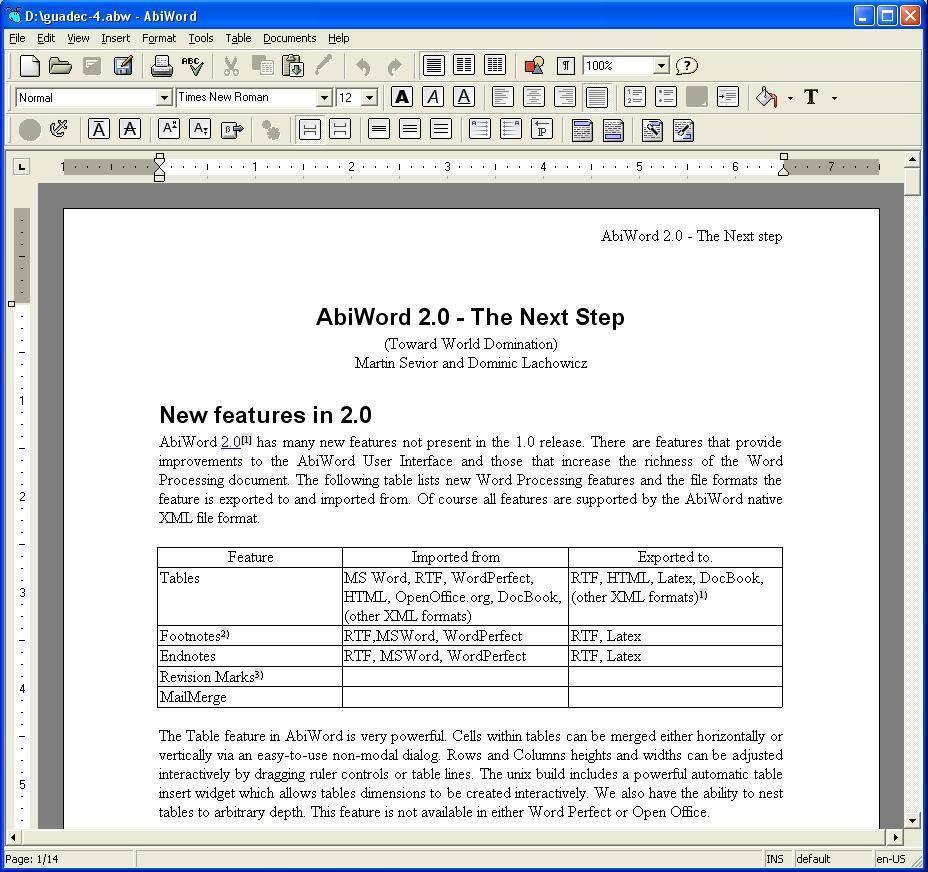 We can download this word processor from the following link . Although the version for Windows we will have to look for it in other sources since it is not available on the main web.
Wordpad
Although it does not reach the level of Word, nor of any of the previous alternatives, this word processor should also be mentioned in this list. WordPad is one of Microsoft's programs that is included in all versions of the operating system since Windows 95.
This word processor is a little more advanced than Word, but far inferior in functions and possibilities to any other alternative. Since Windows 7, it also has a Ribbon interface (similar to Word) and is compatible with Word doc documents. Therefore, if we know of its existence, it may sometime get us out of trouble.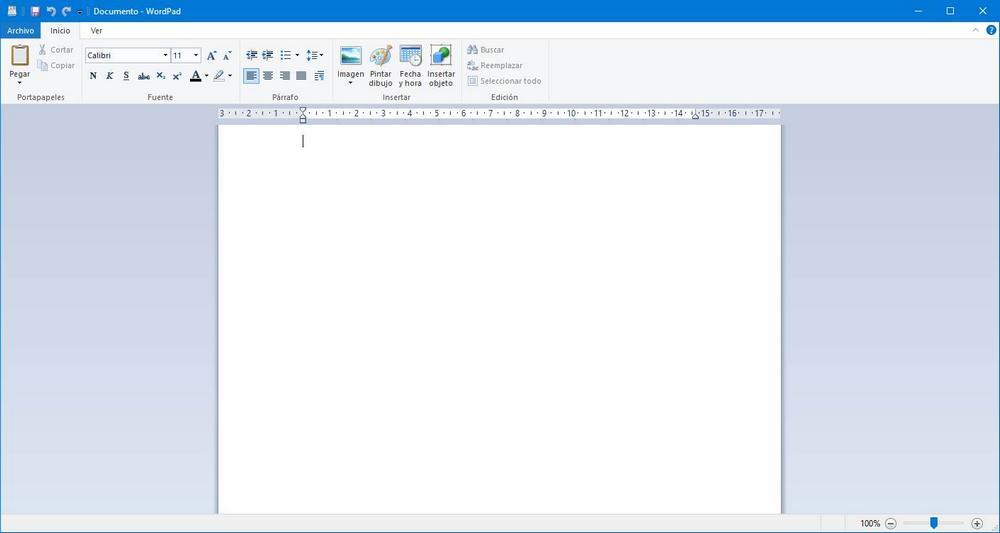 We do not have to download this word processor from anywhere, it is installed by default in all versions of Windows.
OnlyOffice
OnlyOffice is an open source office suite designed for both solo and group work. Within OnlyOffice we can find alternatives to the main Office programs. And, of course, it has an alternative word processor to Word.
Among its features we can highlight an excellent compatibility with Office formats, as well as a large number of third-party plugins that will allow us to provide the program with additional functions, as well as macros.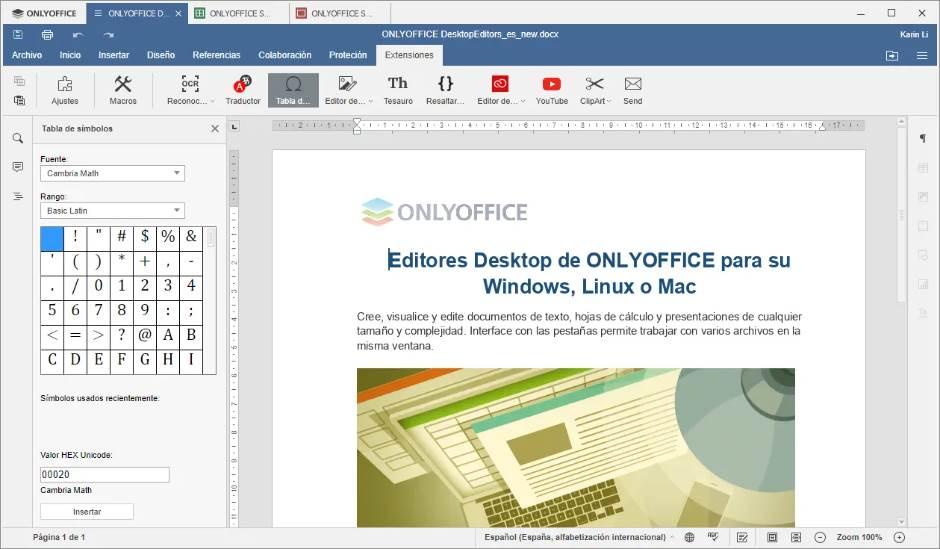 We can download the OnlyOffice suite for free from the following link .
FreeOffice TextMaker
TextMaker is the word processor included in the FreeOffice office suite. Among its main characteristics we can highlight above all that it is a very light word processor, and that is that, once loaded in RAM, it occupies only 12 MB. It has a large number of functions and almost perfect compatibility with the original Office formats. It is also important to note that it can be run from a USB memory, so, if we want, we can always carry it with us.
Furthermore, its interface is practically identical to that of Microsoft Word, so we will have no problems learning how to use it.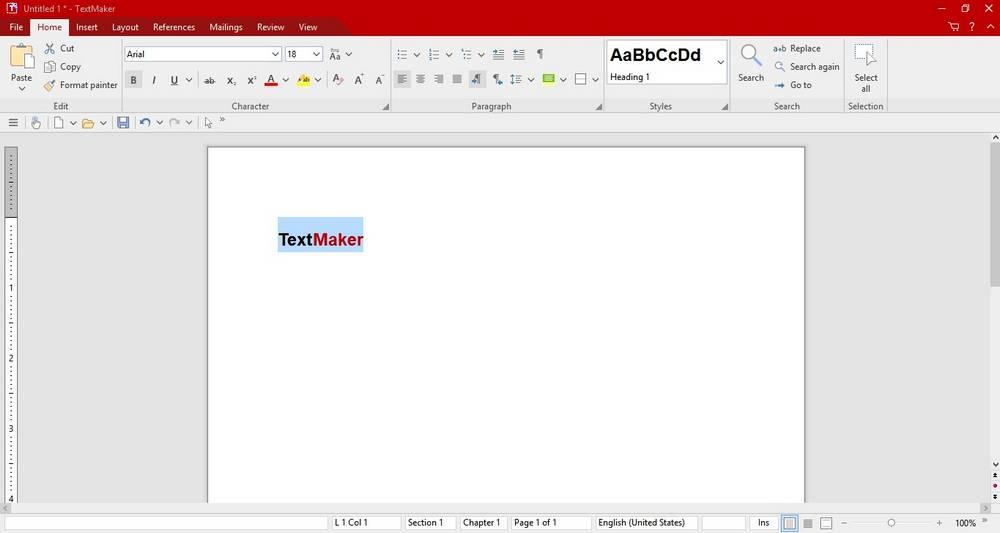 We can download the FreeOffice suite for free from the following link .
WriteMonkey
It is a text editor that has been conceived for users who need to work without distractions, so that they can focus solely and exclusively on writing. Even so, it is an editor that has a wide variety of options inside such as a spell checker in several languages, full screen or window view, word counter and document printing, among others.
This editor lacks a toolbar which means that we can write in a relaxed way without being overwhelmed by a wide variety of elements on the screen, as can happen in Microsoft's Word and other similar programs. With its full screen mode we will have the same feeling as writing on a blank page. In addition, it is an editor that does not require installation and that allows you to save files in .docx format.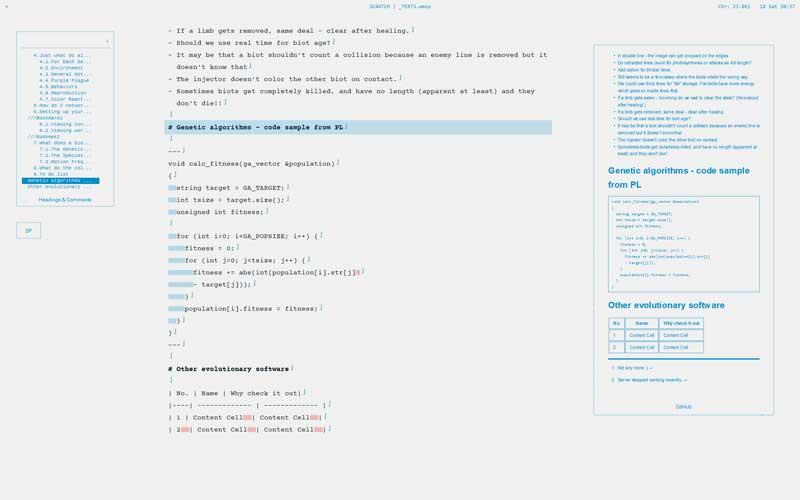 We can download WriteMonkey from this link .
The best cloud alternatives to Word
If we do not want or do not have the need to download and install a word processor on our computer, we can also find some free web-based alternatives to Word.
Google Docs
Google Docs, also known as Google Drive, is Google's cloud office suite, one of the most popular online and also pioneers in the sector.
Google Docs is probably the most comprehensive cloud alternative to Word. This has a very attractive, simple and orderly interface that allows us to easily find everything we need. It has all the functions and tools that we may need in a word processor, it is compatible with MS Word formats and has integration with other services and a complete change history.
The main problem with Google Docs is that we are 100% dependent on the Internet. If we do not have an Internet connection, we will not be able to use the word processor or access our files. And although we have configured it to access offline, this does not always work.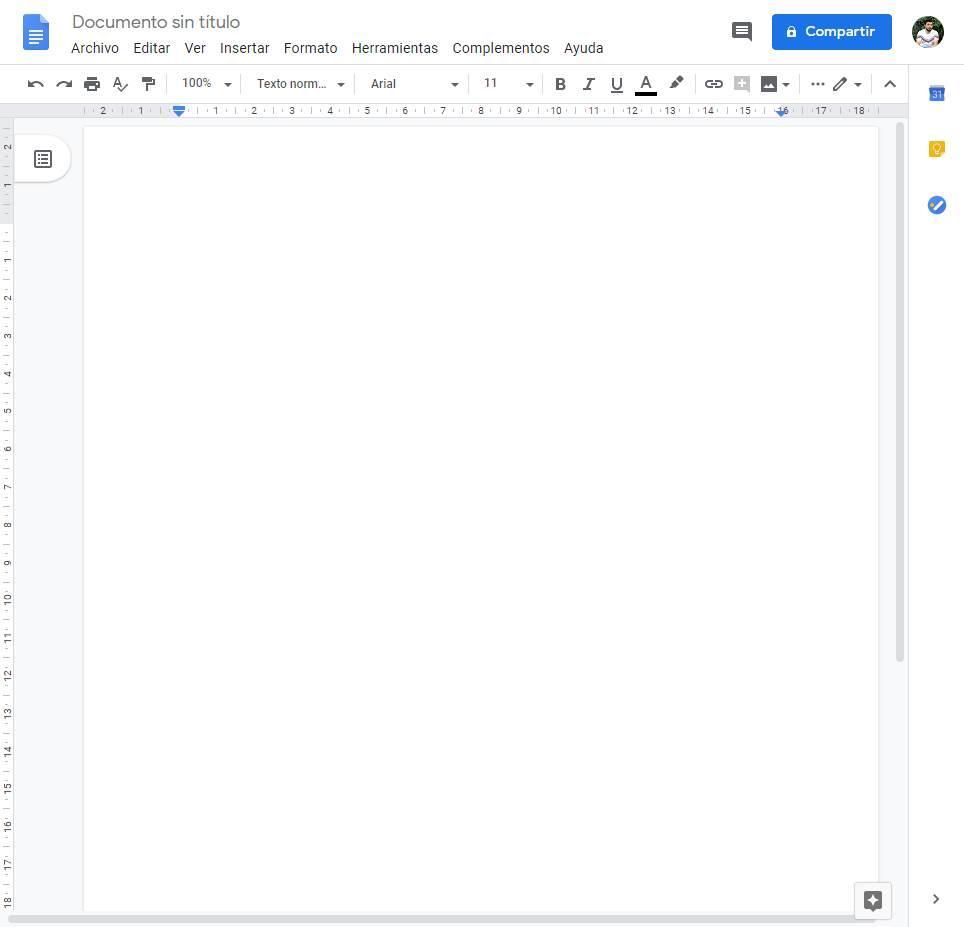 We can access Google Docs from the following link .
Word Online
To stand up to Google Docs, Microsoft also wanted to take its office suite to the cloud. And by the way, try to empower Office 365 with it. Within the Microsoft cloud we can find the main programs of this suite.
Office programs in the cloud, such as Excel, PowerPoint and, of course, Word, have almost the same functions and features as the desktop versions of them. For many, Office Online is the best way to use Word for free without paying a subscription or a license.
In addition to having the same tools, a more than familiar interface and the main features of Word, such as compatibility with formats, design and formatting tools and its complete spell checker, using Word online also allows us to take full advantage of the cloud and make use of the collaborative functions offered by the suite.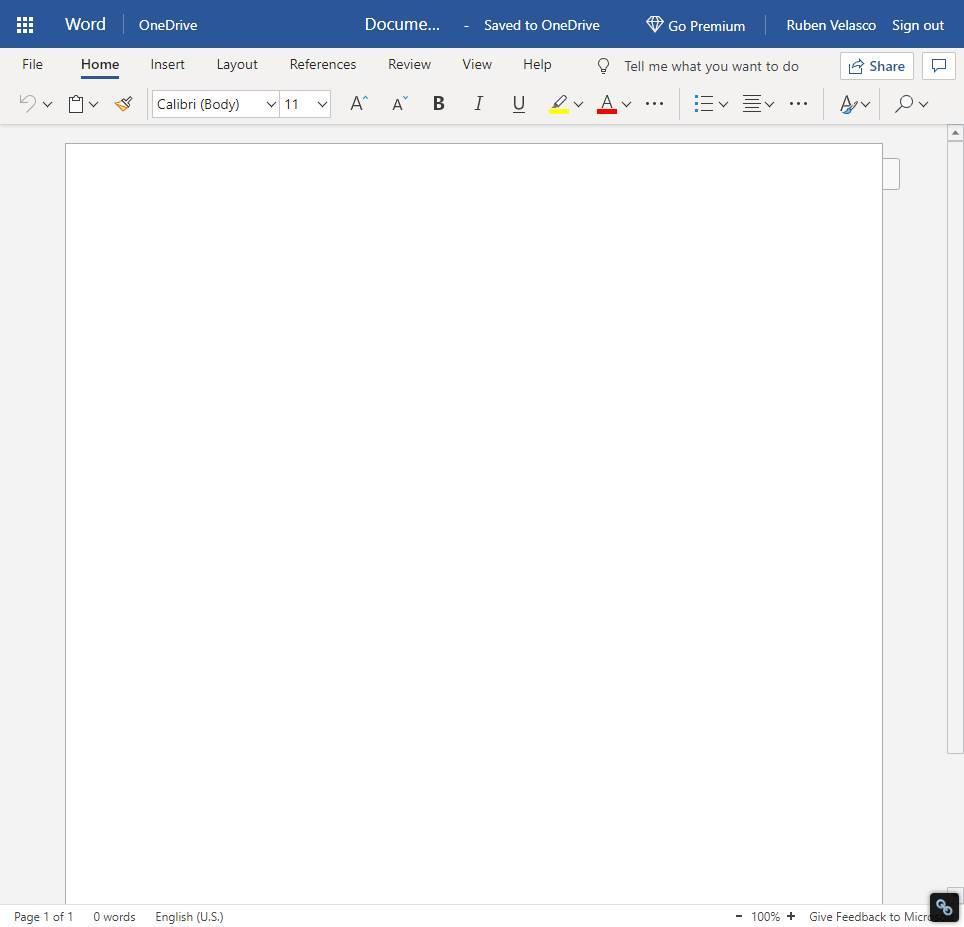 We can access Word Online from the following link .
Dropbox Paper
Another online alternative that we can use to replace Word is Dropbox Paper . This word processor probably has the cleanest, cleanest and most organized interface that we can find. In addition to allowing users to write without distractions, it is also focused on collaboration.
In addition to its minimalist interface, Paper has all kinds of access controls to choose who can see or edit our documents and who cannot, as well as functions such as a word counter, comment history and a versioning system to consult previous versions of documents. This word processor also integrates with many websites to display our publications, and integrates with third-party apps, such as Google Drive, Trello and Spotify, among others.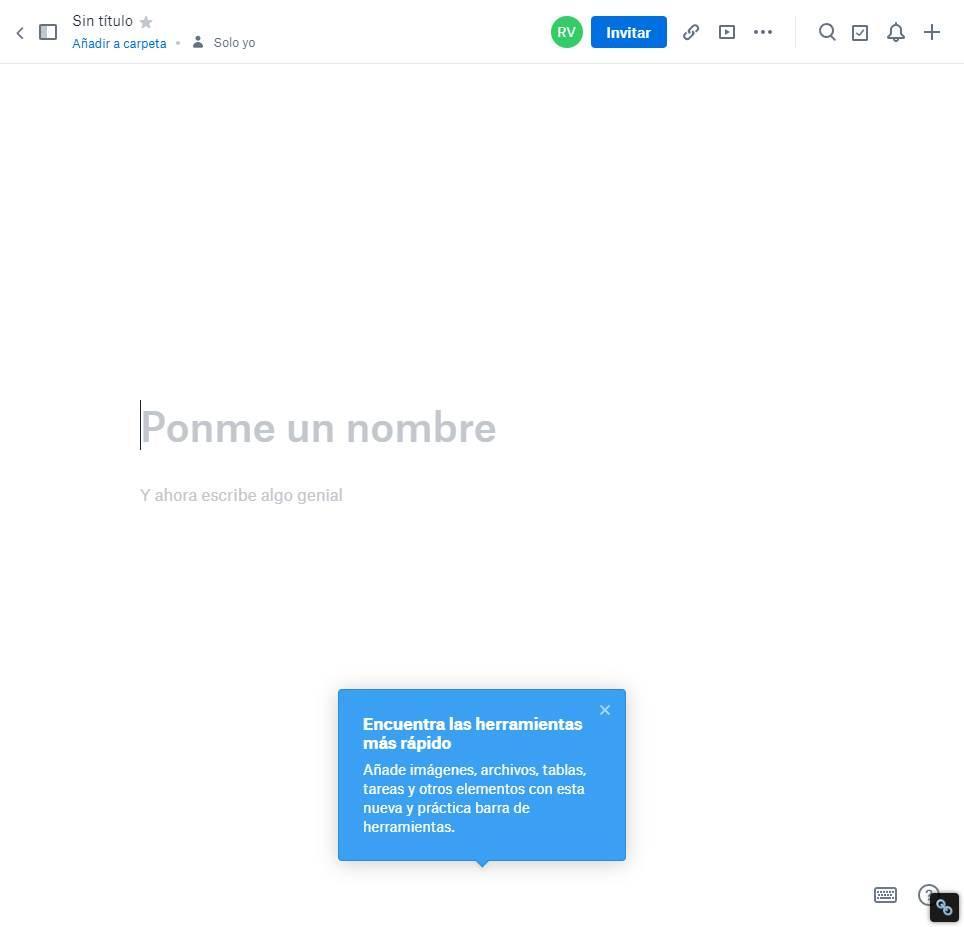 We can access Dropbox Paper from the following link .
iCloud Pages
Finally, we are going to talk about Apple's office suite. Pages is Apple's online alternative to Word that is part of the iCloud suite. This word processor is available for macOS and iOS in the form of a normal application, and for all other users through the web.
Everyone who tries Pages agrees that it is the easiest word processor to use. All its options, functions and tools are perfectly distributed and ordered to be able to find them intuitively. In addition, it has a wide variety of templates that help us save time in our work.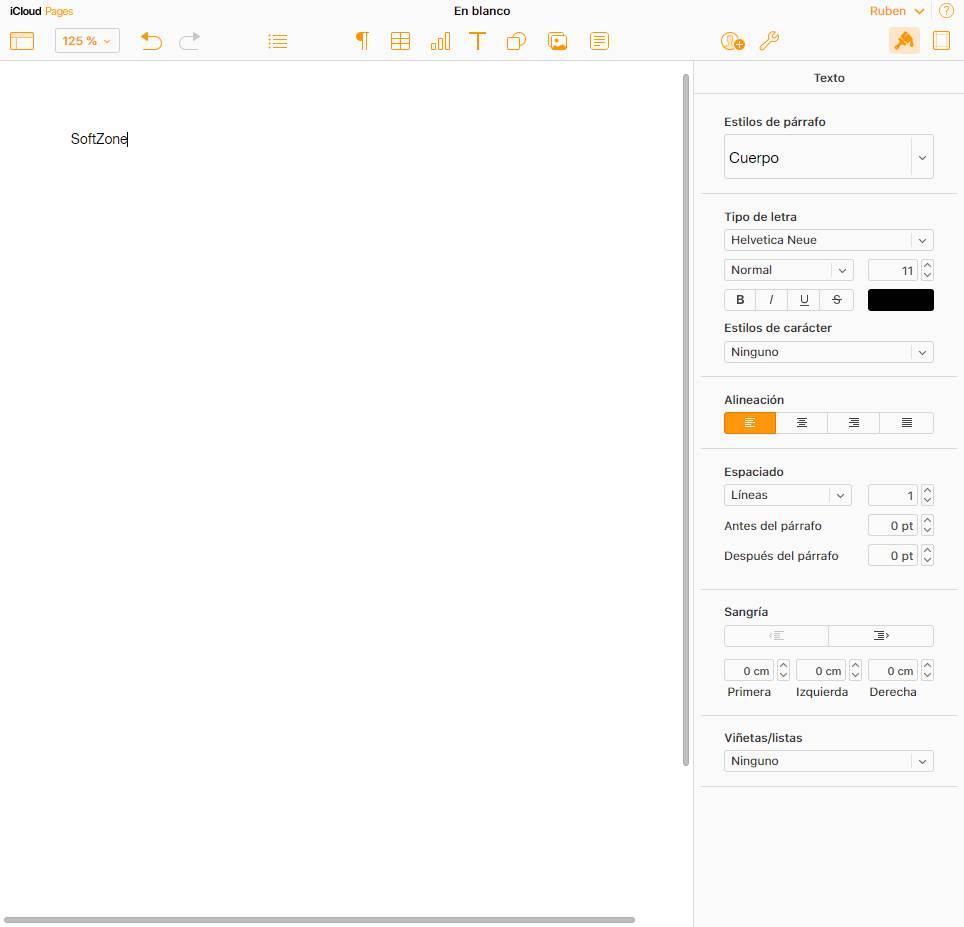 We can access Apple's word processor from the following link . It is not necessary to have a Mac to use it, it is enough to have an iCloud account, which we can get for free.
StackEdit
It must be borne in mind that over the years, work in the cloud has not stopped gaining followers and importance. In addition, this is a trend that has no signs of changing, so its use is expected to continue to increase. Therefore, another of the proposals for online text editing that we can use is StackEdit . Here we refer to a program in the cloud valid for all types of users, both new and more professional.
Actually we find ourselves with a powerful online word processor that doesn't even ask us for registration to be able to use it. We just have to access its official website from this link and start working. At the same time it is worth knowing that it has a simple user interface and that it has some interesting built-in functions. Of course, it works with its own file format that can be imported to platforms such as WordPress, Tumblr, Drive, Dropbox, etc. This will save us a good deal of time in certain circumstances.