Applications
Best free program to open and read pdf on windows 10

Over the years, files in PDF format have been gaining in importance and significance, hence their widespread use today. It is for all this, for its enormous market penetration, that many developers start creating their own projects in this regard.
In fact, at the moment we can already find a huge number of different applications that are responsible for helping us in working with these files . Thus, we find solutions to edit, create, modify, manage or organize our files in PDF format. There are more generic ones and others focused on certain tasks, as we will see in these lines. It is for all this that users are going to opt for certain solutions that adapt to what they really need at that time.
Serve as an example the programs that we are going to talk about in these same lines, which are those that focus on the visualization of the content of the files . For those of you who do not know, when we talk about PDF files, we specifically refer to a series of office files that can contain all kinds of information and data. Here texts, images, videos, tables, hyperlinks, links, buttons, digital signatures, etc. come into play. It is for all this that the versatility that these offer us is enormous.
Thus, as you can imagine, in these lines we are going to talk about a series of software solutions that will allow us to see the content of these files. Of course, we must bear in mind that as a general rule we will not be able to modify them, just open and view .
The best PDF viewers
These are programs that, as we say, focus on allowing us to see the content of these files, also in most cases, without spending a single euro . So let's go through the most popular programs of this type for these specific tasks.
Adobe reader
Without a doubt, this is the PDF viewer par excellence, since it is the software giant's own program, Adobe, which in turn owns the aforementioned format. In addition to being able to view the contents of the PDFs, this is a solution that offers us some other additional functions. You can get an idea of ​​the reasons why this is the most popular proposal of this type and that you can download from here .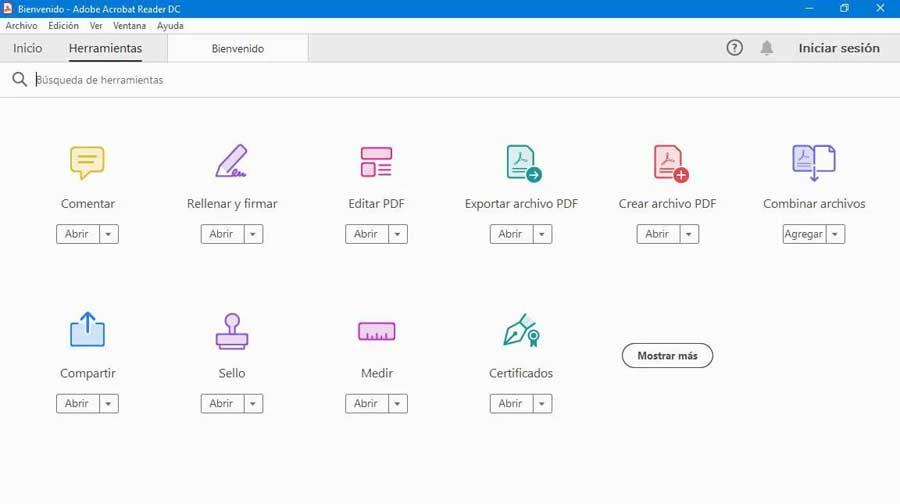 To all this we must add an intuitive and updated user interface. Of course, on the contrary some users complain that the program is slower than other proposals of this type to read these documents and that it installs unwanted add-ons along with the program itself.
Xodo PDF Reader & Editor
This is one of the software proposals of this type to view free PDFs that are best valued by users. To begin with, we will tell you that it is a web application that we can use from this link . One of its most favorable points is found in the user interface that it offers us, intuitive and efficient. Also, as a favorable point, we will highlight that it does not need any installation on the PC.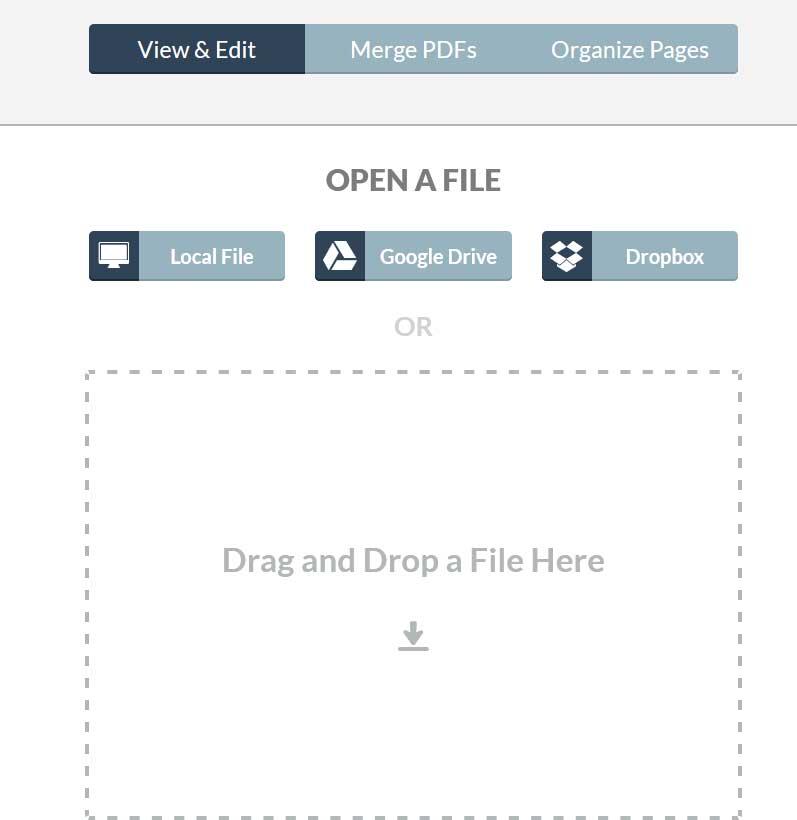 On the other hand, it is also worth noting that this viewer offers us some basic editing tasks for these specific files. Also all this for free and without advertising.
Foxit Reader
Here we find another proposal to see this format that has been with us for a good number of years. If there is something that users of this title particularly like, it is the customization capacity that its user interface presents. You also have to know that it has support to work with multiple tabs, which will be very useful in many cases.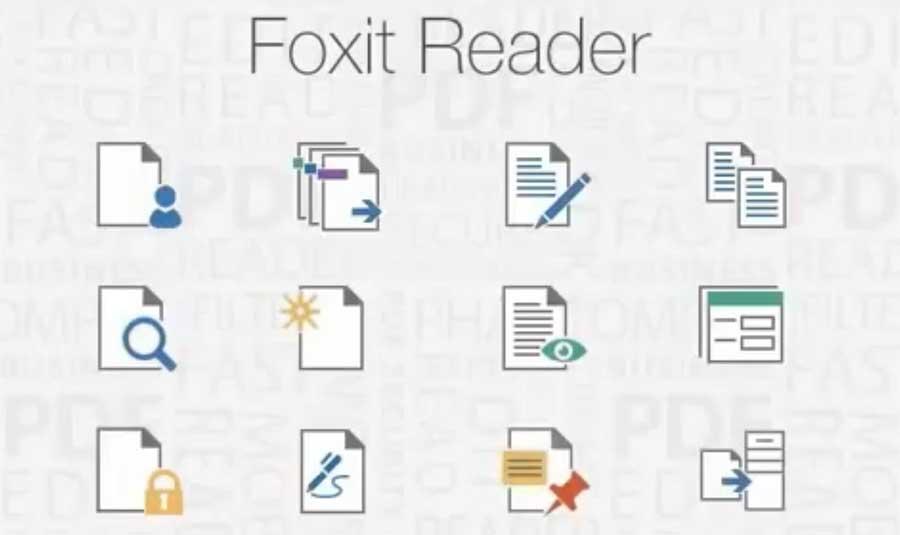 Therefore, to prove what we are talking about, you can do it from this link . Say that at the same time we have a more advanced payment proposal .
PDF-XChange Viewer
When it comes to viewing files in this format, this is another of those highly accepted proposals worldwide. As in the previous case, this specific proposal presents us with many customization functions of its interface . It also has some interesting free PDF editing functions, which will be very helpful. We have a free version, both installable and portable, as well as a more advanced Pro version, for a fee.
To give us an idea, through this program we can customize aspects such as the color and fonts of the graphical interface. Say that you can download the title from this same link .
Nitro Reader Free
As you can imagine, this software solution is more than adequate when viewing PDF content. Of course, in this case it is worth noting that it additionally has its own file converter of this type. This will be very helpful for us to be able to work in other office programs from the files loaded here. It is a program that you can download from this link .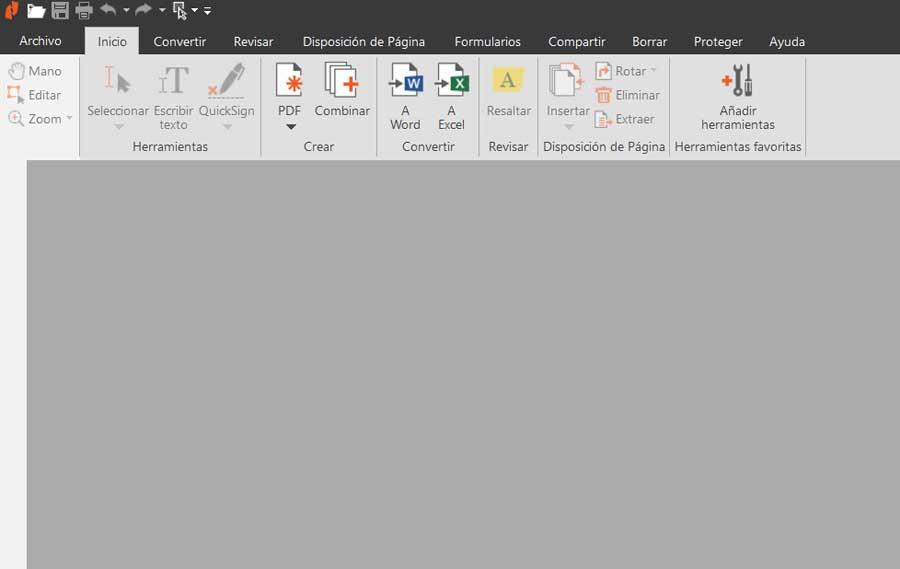 At the same time we will say that the program offers us some interesting additional functions. Thanks to these we will have the opportunity to sign documents or share them with other users.
Slim PDF Reader
As its own name does not suggest, in this case we are faced with a very light program for viewing these documents. This means that it hardly consumes computer resources. Of course, how could it be otherwise, here we are only going to find the most basic options when it comes to viewing the documents.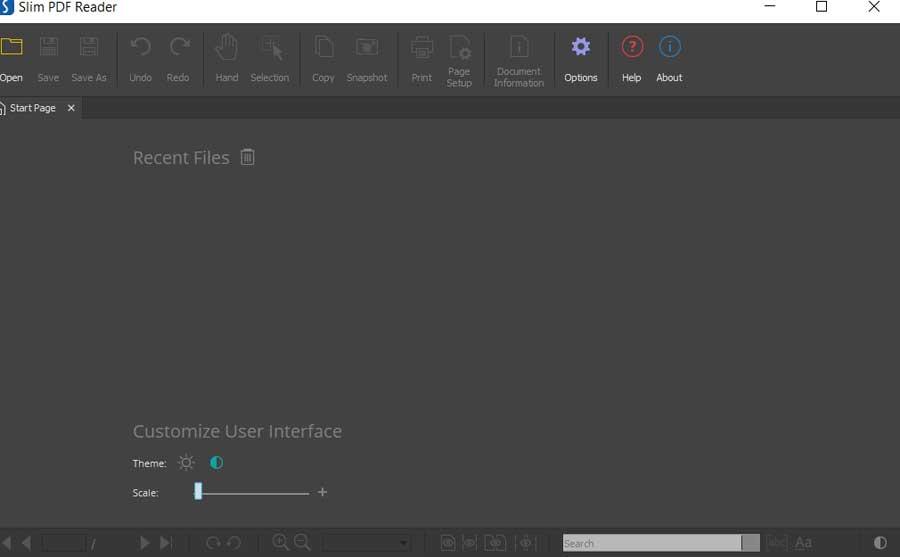 With this, what we want to tell you is that it does not propose any additional function. Of course, perhaps that is precisely what many users require today. If this is your case, you can download it from here .
STDU Viewer
In this case we find another program to read these files in the best way. Of course, at the same time we must bear in mind that thanks to it, we will have access to the contents of many other formats. In fact, we refer to most of the files related to electronic books, or to office applications .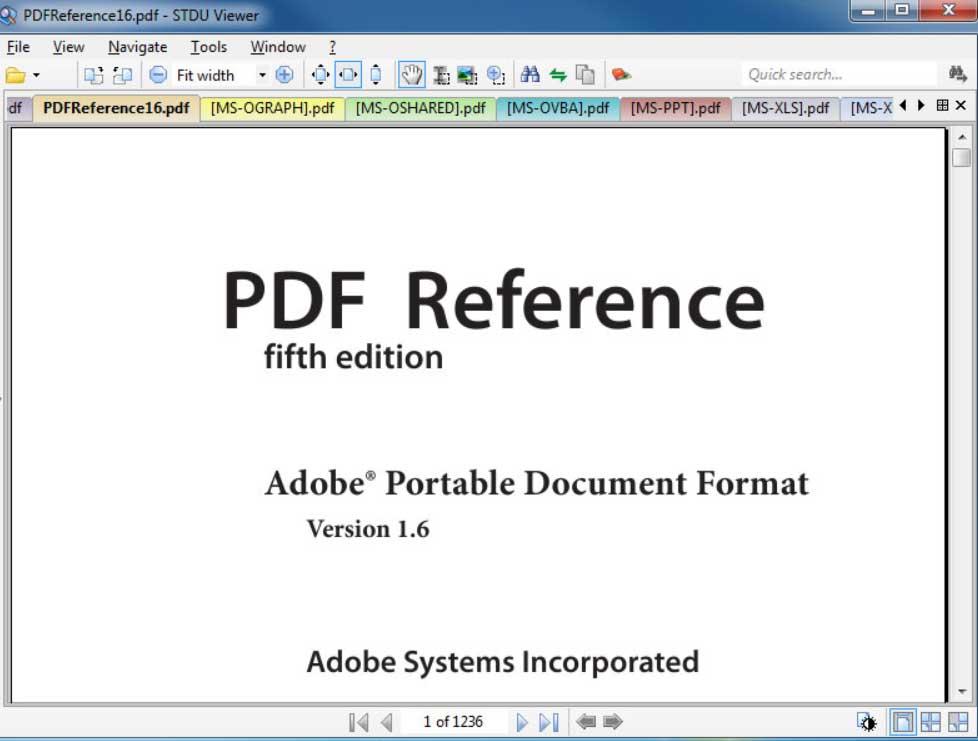 That is why it becomes a versatile solution for all this that goes a step beyond reading PDF. To be able to test all this, you can do it from this link .
Open source PDF viewers
In the same way we can find a series of solutions in the form of open source viewers. We are going to list them below so that you can try them if you want to make use of other alternatives of this type.
Sumatra PDF
As you can imagine, to use this reader, we will not have to spend a single euro. In fact, the source code of the program can be found on the GitHub development platform , so you can download it from here .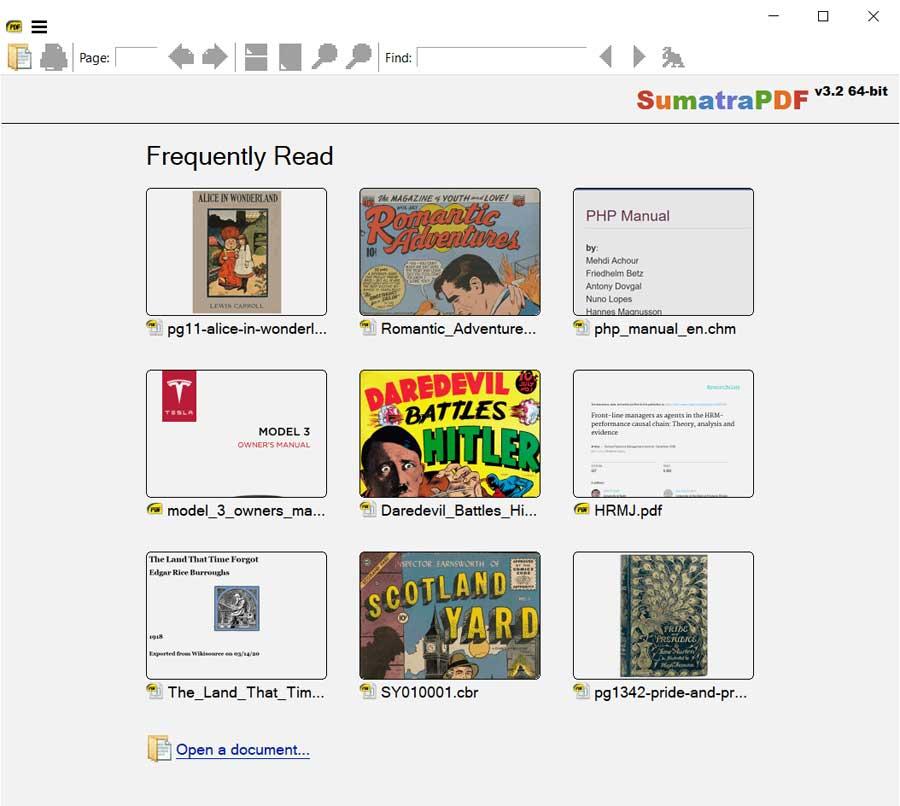 One of its main characteristics is its simplicity of use, in addition to being able to view other file formats. Among these we find ePub, CHM, Mobi, CBR, etc. Say that we have both an installable and portable version of the application.

This is another open source project focused on displaying files in this office format that will be of great help to us in these office applications. If something characterizes this proposal, it is the few system resources it consumes, which will always be highly appreciated.
But at the same time, in addition to showing us the content as such, we can also make personal annotations about them. For all this, it is enough that we access the official website of its developer to download it from here . On the contrary, some users complain that it does not support some of the Adobe standards in this regard.
PDFlite
Continuing with the free open source PDF readers, this is another very light proposal that allows us to view the content of these files without further frills. Its intuitive user interface allows us to comfortably move between its pages for a better experience. It is also convenient to know that it hardly consumes system resources, which is to be appreciated. In case you are interested, you can try it from here .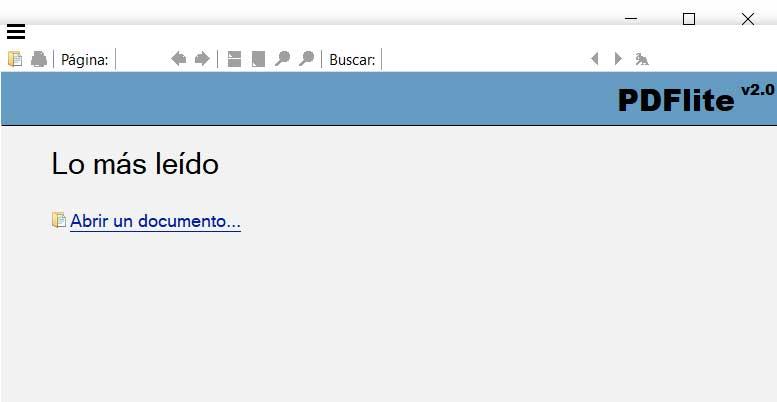 MuPDF
Another very simple and straightforward alternative to open PDF for free is MuPDF. This program is, in a way, similar to SumatraPDF, that is, a very simple document viewer that gets along very well with old computers and with very few resources.
In addition to being simple, MuPDF is completely free and open source. With this program we will be able to read PDF, XPS and CBZ without any problem. It doesn't offer many more options, but it meets its main purpose perfectly.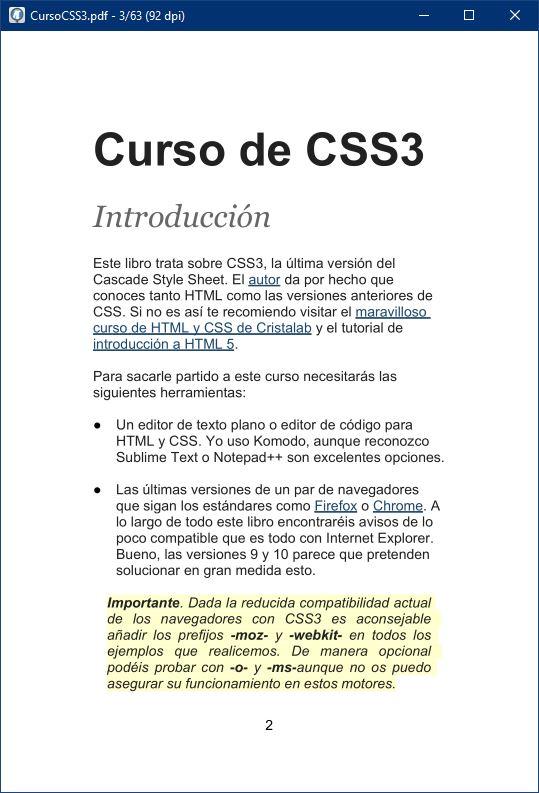 We can download this application from the following link . MuPDF is a portable program, so it does not need installation. But it doesn't have an interface either. When we unzip it and execute it, we will see Windows Explorer to select the file we want to open. Then, we will see a window with the document in question, but we will not be able to do anything other than view the document. Impossible to find a simpler application.
Open PDF with the most popular web browsers
The programs that we have talked about in these lines, whether open source or not, focus on offering us specific functions related to reading PDF . As we have seen, some of them also offer us some additional functions for the basic editing of these specific documents, which is very useful.
But yes, it can also be the case that we do not want to use third-party solutions for these tasks that we comment on. Therefore, if necessary, one of the best solutions that we can use is the web browsers that almost all of us have on our computers. With this, what we want to tell you is that practically all browsers such as Chrome, Firefox or Edge, among others, can open PDF for free.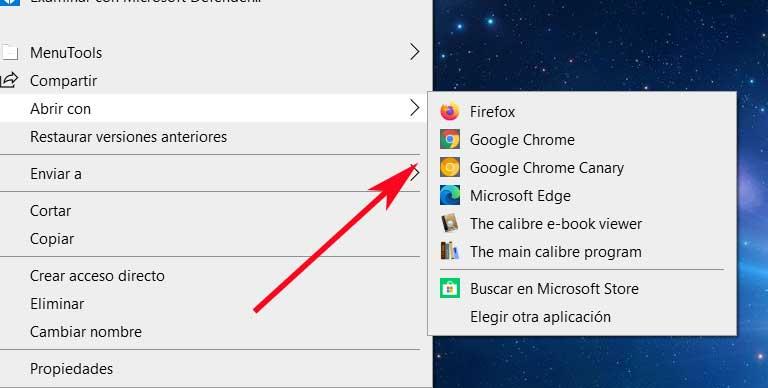 Of course, we must bear in mind that these programs to move around the Internet are limited to that, to show the content, little else. In the best of cases we can zoom on them, but nothing of the tasks that we can find in other more specific viewers.
Edge Chromium, an increasingly powerful PDF reader
But we will always find some cases more advanced and complete than others for this type of specific task. We refer specifically to the functions for reading and processing these files in PDF format that each of the web browsers proposes to us. In fact, it could be said that one of the companies that is trying the most in this regard, at Microsoft . Logically this is done through its new Edge based on Google's Chromium.
And it is that in addition to the many functions that this software offers us to move around the Internet, it is becoming an excellent reader of these files . For this, it puts at our disposal a series of useful tools for all this. In addition, it is enough to drag the file as such to its interface to be able to access its content. Then, from there, we will have at our disposal several functionalities related to all this. So we find one to read its content aloud, draw on the document, highlight content or delete parts of our choice. It is also known that the number of functions for this will continue to increase over time.